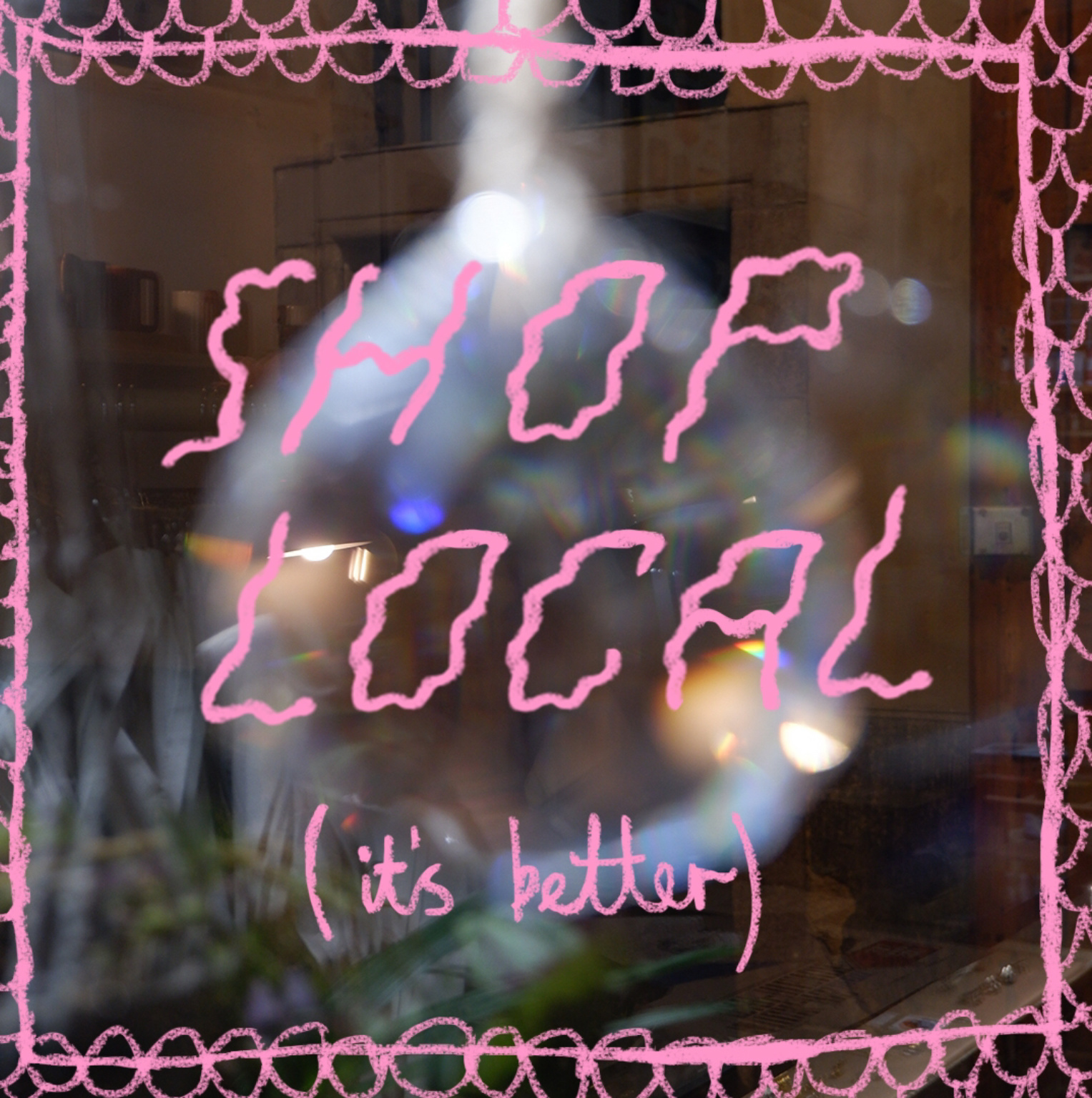 Why Shopping Local is Better!
When you purchase at a locally owned business rather than nationally owned, the money is kept within the community, not only do we at Grey Street invest in local art, giving the creatives a platform to share their work, but the business is taken forward by people who live in the community and invest in its future and welfare.
This is an important element of our business, by this, we hope to contribute with each of the local communities we are based at, emphasizing the unique personality that characterizes both Born and Raval, playing a big role in your overall satisfaction and value with where you live. Hopefully making your neighbourhood a quirkier place!
Another detail is that through purchasing locally (and especially at Grey Street) environmental impact is reduced. We have a very conscious count on our carbon footprint, so, from taking into consideration each and every artist´s manufacturing process when designing, to making sure our business on a whole takes as much of a zero-waste philosophy as possible- we really do hope to make the planet a better place.
Next point, customer service is better. If you have already come across Grey Street and gotten the chance to chit-chat with our employees, need I say more?
And to conclude, you matter more. We are always open to hearing about your recommendations and possible products or artists you're in the search for bringing in. We really do hope to respond to our customer´s values and desires. Think globally, act locally.
Written and Illustrated by @magohart