Posted on
By Grey Street
Posted in akyute, arduino, art, barcelona, bau barcelona, emerging artist, graphic design, grey street, interactive art, interactive installation, mago, mago hart, musical arts, sound design, universidad ort, uruguay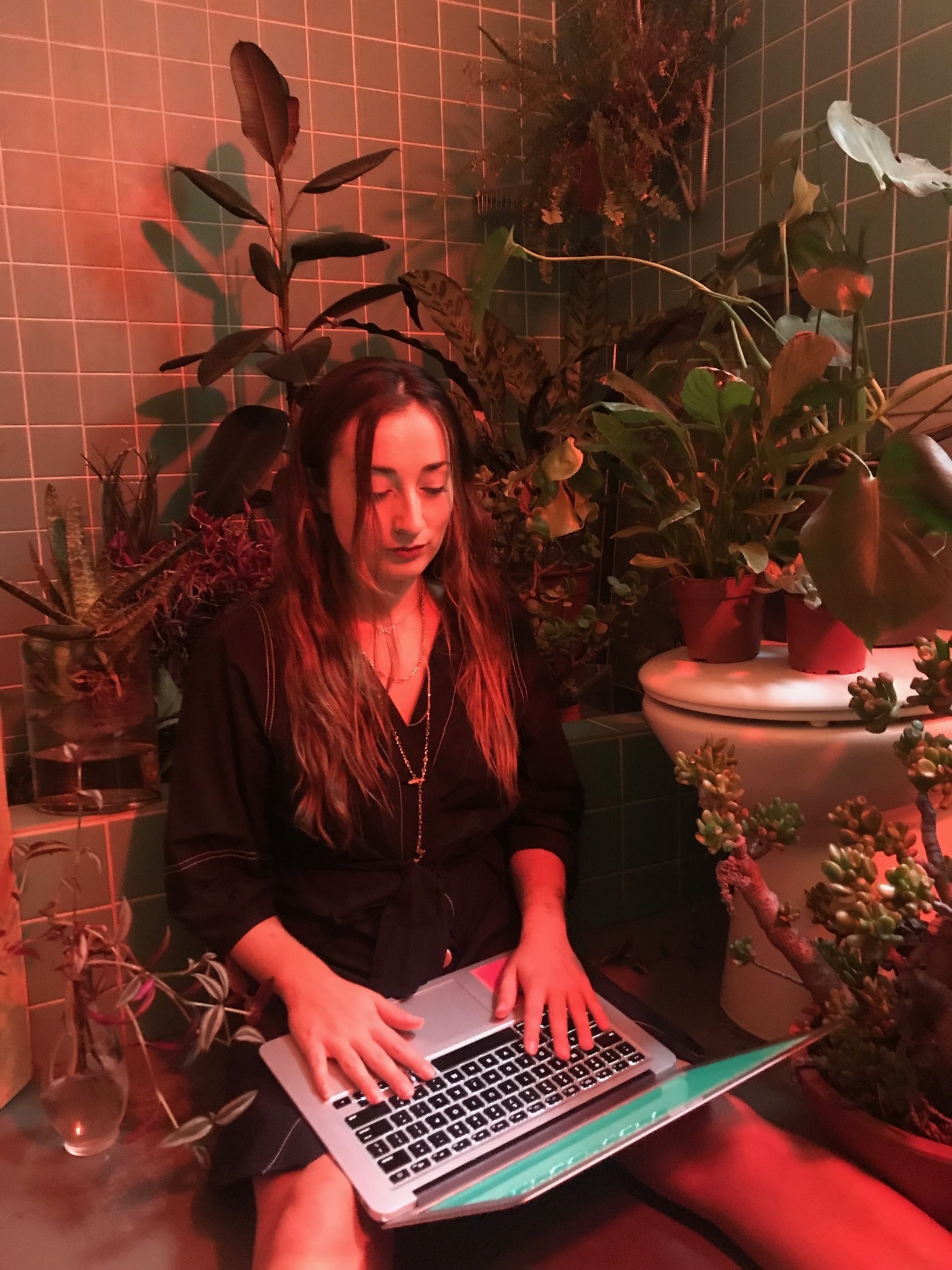 Mago (@magohart) is an audiovisual artist, originally from the UK, but after having lived in Uruguay for the past 10 years, she chose to come over to Barcelona in pursue of something different. After graduating from BAU (@bau_bcn) with a Masters in Interactive Environments and Audiovisual Innovation "I'd say I'm more focused on the scientific and technological side of art and design. In light of this, I co-founded a creative collective called Akyute (@akyute_), where we are constantly developing new interactive installations".
In regards to her background "I completed my bachelors degree in graphic design in Montevideo, Uruguay, a country that I have always felt gives the illusion of living in the past - but the future at the same time. The impact of having moved to my motherland from a country such as the UK was an eye-widening transition in my life, and such a source on inspiration. Here I started my collage making and experimental silkscreen printing" - Pieces of which you can find on sale at Grey Street.
"I've always found it increasingly interesting to think about the first world countries that are going to have to switch gears and begin looking at places like Uruguay in terms of sustainability and development. I can only hope more countries turn the clocks back and find a more wholesome and sustainable way of life- like Uruguay for inspiration. I love the country where I was able to initiate my career within an environment with fertile soil for new projects, design, art, music, and all that gave me the tools and vision to pursue my vocation in the arts"
We asked Mago if there was anything exciting that she was currently working on and happy to share with us. "Fua…" she starts "I have too many exciting things going on right now that I don´t think I can chose just one to share with you!"
"With Akyute, the interactive experience collective I form a part of we are currently at @caladona_ in Barcelona doing an arts residency alongside @femartmostra where we are developing an interactive installation which aims to reconnect the modern woman with the natural cycles of life, exploring the possibilities of biofeedback and sonifying nature. So if anyone is interested, please feel free to pop by and say hi. And if you´re based in Madrid, on the 25th of October we will be providing some audiovisual energy at @quinoa.festival!"
Not to mention, collaborating alongside us and Tint (@tint.bcn), Mago has been working on a series of zines "that explore the possibilities of maintaining an ecological-feminism lifestyle, the first one is called: How to live by the moon, so, if you´re interested you´ll soon be able to pick up your free copy at Grey Street". Note taken!
So, for of all of you initiating in the arts, we've got a slight insight on how she seeks out new opportunities:
"I'm constantly looking into open-calls and funding, so if you´ve got project that you´re hoping to take forward and don´t know how to, I would definitely recommend surfing the web! Also, just talking to people and getting to know them, you´d be surprised about how many collaborations you might come across"
Getting into more depth, we asked her what's the best piece of advice she'd been given.
"My dad once told me that "if i liked something i should pursue it". its always stuck with me because even when i get frustrated and on the bridge of throwing my computer out the window, I always keep going forward. "Practice is everything and practice is easier when you like what you do. Keep going and you´ll eventually become really good at it"
When asked what account she believes we should be following, she laughs "Honestly, the accounts I just can´t do without tend to be cat / plant / cringe / horoscope related: @trashbag_astrology is one of my faves definitely. Anyway, an account I think you should be following? I'm just going to ahead and give all my colleagues a shout out, they've been my inspiration since day one: @emi_rat for art direction, she can make any mess look aesthetically beautiful - guess who sorted me out with a portrait, @jsfna.anfsj for anything film related, @inesbonjour_makeup is just too good at what she does, if you're in need of an editorial designer @holamarie is your girl, thanks for having me!"
@magohart